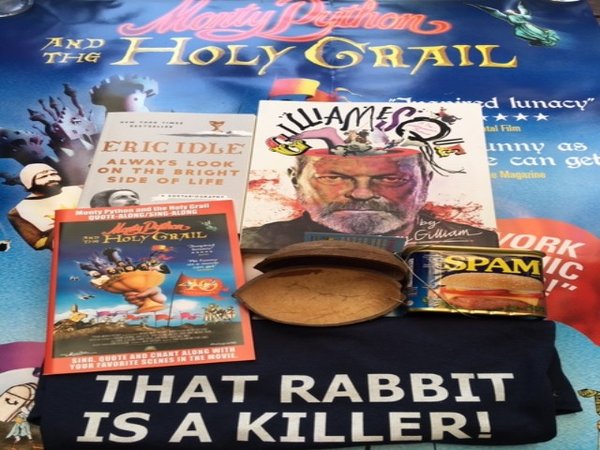 MONTY PYTHON & THE HOLY GRAIL SING ALONG (PG): FLIFF DRIVE- IN CINEMA
FLIFF Drive-In Cinema hosted by Pier Sixty-Six Hotel & Marina, Produced by Fort Lauderdale Intl Film Festival & Twilight Features, Co-Sponsored by Riverwalk Fort Lauderdale, CVBs Office of Film, Music Fashion & Create,Epic Outdoor Screens & the Broward County Cultural Division present the NEW weekly #FLIFFDriveInCinema experience!
Pier 66 Resort & Mariana, Fort Lauderdales iconic hotel, will host the series in a huge space on their property across 17th Street. The waterfront location will allow terrific distancing.
Tall vehicles, including SUVs and Trucks will be parked to the left or right of the screen.
Event Description
A comedic send-up of the grim circumstances of the Middle Ages as told through the story of King Arthur and framed by a modern-day murder investigation and on Friday, August 21, get to enjoy the SING ALONG version at the #FLIFFDriveinCinema #staysafedrivein
When the mythical king of the Britons leads his knights on a quest for the Holy Grail, they face a wide array of horrors, including a persistent Black Knight, a three-headed giant, a cadre of shrubbery-challenged knights, the perilous Castle Anthrax, a killer rabbit, a house of virgins, and a handful of rude Frenchmen.
King Arthur and his knights embark on a low-budget search for the Grail, encountering many, very silly obstacles.
Get your SUPER FAN VIP MEMORABILIA ticket $75 p/carload: unlimited popcorn, vip section parking & tons of Monty Python Memorabilia.
General admission tickets available too!!! $30