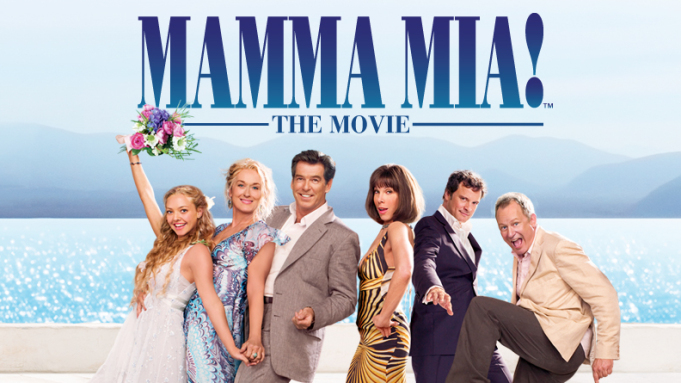 MAMMA MIA (PG-13): FLIFF DRIVE- IN CINEMA
Set on a colorful Greek island, the plot serves as a background for a wealth of ABBA songs. A young woman Sophie (Amanda Seyfried) about to be married discovers through an old diary of her mother's that any one of three men could be her father. She invites all three to the wedding without telling her mother, Donna (Meryl Streep), who was once the lead singer of Donna and the Dynamos, In the meantime, Donna has invited her backup singers, Rosie and Tanya to the wedding. Joining up with an eclectic cast of characters and groovy ABBA sing-alongs as Sophie and Donna grow in love, family, and friendship.
Important Information
FLIFF Drive-In Cinema hosted by Pier Sixty-Six Hotel & Marina, Produced by Fort Lauderdale Int'l Film Festival & Twilight Features, Co-Sponsored by Riverwalk Fort Lauderdale, CVB's Office of Film, Music Fashion & Create & the Broward County Cultural Division present the NEW weekly #FLIFFDriveInCinema experience!
Doors open 7pm. All cars must be in position by 8:15pm. Movie 8:30pm *First come first serve parking. Special $20 for PIER 66 Neighbors only!!
*FREE FOR FLIFF SUPERSTAR & EXECUTIVE PRODUCER LEVEL MEMBERS. MUST RSVP.
50% OFF TICKET PRICE FOR FLIFF PRODUCTION ASSISTANT & DIRECTOR LEVEL MEMBERS
CALL BOX OFFICE 954-525-3456 for more info.
NO REFUND POLICY. RAIN or SHINE. *NO REFUNDS
Location: PIER SIXTY-SIX MARINA, FORT LAUDERDALE, FL 33316 (across the Speedway Gas Station) off 17th St Bridge going east
Thank you for joining us tonight!
SAFETY
Everyone is to practice all current safety and health regulations and measures in consideration for others. This is a Drive-in Cinema event, once you are out of car you must wear masks.
AUDIO
See the screen for which FM radio signal the movie audio is broadcasted on Use your car FM radio.
FOOD
Concessions, Drinks for sale as well as Food Trucks available on site. You must wear masks when ordering, practice social distancing in all common areas
RESTROOMS
Portable restrooms & a hand sanitizing station are provided onsite for your use. *Extra hand sanitizing stations will be available throughout lot as well as complimentary masks if needed at Check in.
HELP
Any issues or help needed, please text/call 754.244.9996 with your vehicle make/model & license plate to assist you best.
THANK YOU!
The charitable donations from this event go to support the efforts of our 501(c)3 Non-Profit Organizations. We thank you for your contributions and through them we plan to only bring more of these experiences to you.
#StaySafeDrivein Thank you to all our #FLIFFSponsors